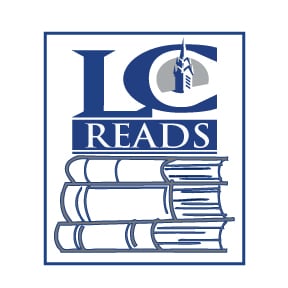 The 2019 Lackawanna Reads selection is Note to Self: Inspiring Words From Inspiring People by Gayle King.
Lackawanna Reads Mission Statement
The purpose of this program is to provide everyone in the college community with an enjoyable and positive reading experience, to promote life-long learning, to reinforce the message that reading is an integral part of the college experience, and to encourage our student body along, with faculty and staff, to read the same book and participate in open discussions across the curriculum.
Get Your Copy Today
Find a lower price? We will price match any new, used, or textbook rental orders within 7 days of purchase.
Learn More
Get $5 Off Instantly
Text FALCON to 87955 and receive a code for $5 off your textbook order!
*Message and data rates apply. Maximum of two marketing messages per month. Text STOPB to opt-out at any time.
Get step-by-step instructions on how to place an order through your online bookstore.
View Instructions
Sell your books online anytime! We provide a prepaid UPS shipping label to ship your books to us and offer four flexible payment options: PayPal, Check, Direct Deposit, and In-Store Credit
Sell Online